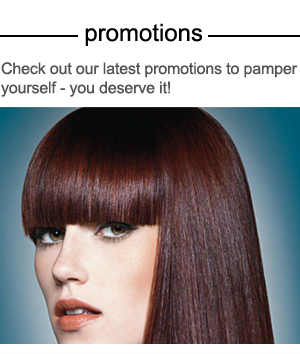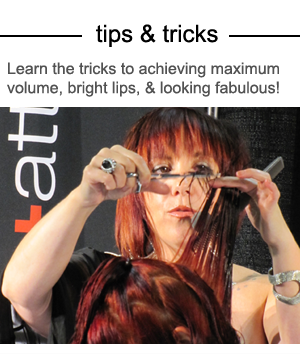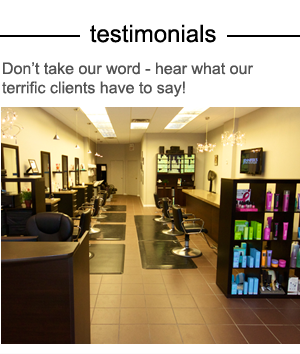 Your Destination Salon

We created Jennifer's Hair Boutique to be your Destination Hair Salon in Aurora; the place you will call 'Home' for all your hair and beauty needs. Enjoy our 12ft. colour bar, equipped with tv entertainment, complimentary wireless, newsletters with upcoming trends & events and a wide assortment of magazines.
We also use only the best, premium products available for colouring, smoothing, styling, for both professional and retail.
Our aim is to exceed your expectations by listening to your concerns and goals with your hair, and through our professional recommendations, collaboratively devise a prescriptive plan to solve your hair/beauty problems and give you your Dream Hair.
Our Guarantee

If you are unsatisfied with any service you have received
at Jennifer's Hair Boutique in Aurora, you may return
WITHIN 2 WEEKS of original service, to have
that service corrected, by any member of our team.
Sometimes, it's just a simple tweak that
is required to make it perfect!
We welcome your constructive
feedback, as we do take great pride in
our work and delivering an excellent client
experience each time you visit us.